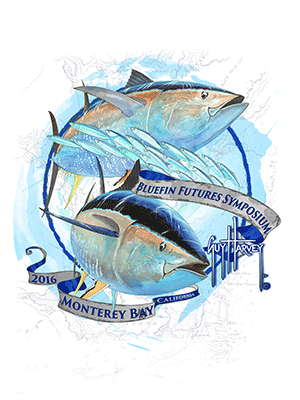 Bluefin tunas are oceanic apex predators that are biologically, economically and culturally significant at a global scale. Over the last 30 years, scientists have made important advances in our understanding of Atlantic, Pacific and southern bluefin tunas, but each species has critical, unresolved research and management challenges that need innovative solutions. Looking to the future, there are a number of factors that are likely to have a significant influence on sustainability and economic viability of these species and fisheries, including climate change, technological advances, food security and market forces. This complex dynamic will drive research, conservation and management needs for bluefin tunas, making this a critical time for expert discussion and creative problem solving on these topics.
The Monterey Bay Aquarium and Stanford University invite you to attend the Bluefin Futures Symposium – a gathering of leading science, policy, industry and conservation leaders to address the status and future of bluefin tunas in our global ocean.
From January 18-20, 2016, this three-day symposium will bring together the world's foremost bluefin experts to discuss the central issues that will shape a sustainable future for the planet's bluefin tuna populations and to consider a future global vision for bluefin tunas.
The program will cover the latest scientific knowledge for all three species, fishery management tools currently employed and planned, the economics of the bluefin tuna industry and trade, the emerging role of tuna aquaculture, and the impacts of climate change.
Program sessions will feature presentations from a range of international experts, followed by panel discussion to engage symposium participants. Discussions will compare and synthesize information among different bluefin species, fisheries and markets and develop strategies on how to improve the current status and potential future of bluefin tunas. The Bluefin Futures Symposium will address the question: By 2030, what do we envision will ensure healthy, sustainable bluefin populations in our global ocean?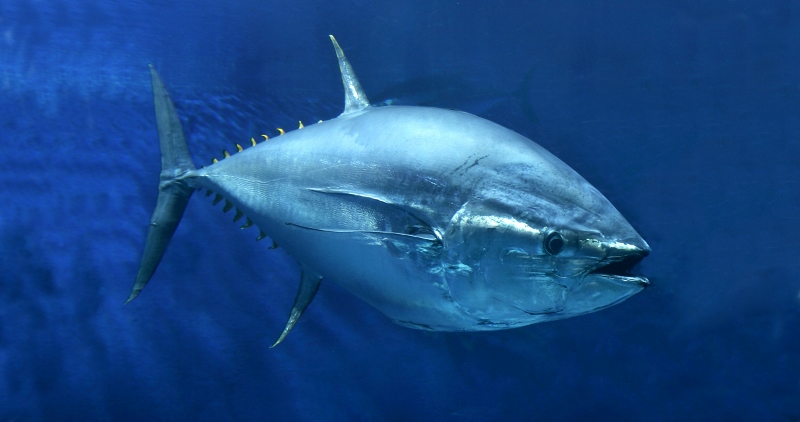 The Monterey Bay Aquarium and Stanford University would like to thank our sponsors, including CSIRO, NOAA, Fisheries Research Agency, The David and Lucile Packard Foundation, The Pew Charitable Trusts, the Monterey Bay Aquarium Research Institute, Stanford Woods Institute for the Environment, Hopkins Marine Station, Tag-A-Giant and Center for Ocean Solutions, for their collaboration and support of the Bluefin Futures Symposium.
We look forward to seeing you in Monterey in January 2016 to help chart the course for future research and sustainable management of global bluefin tuna populations.