The Bluefin Futures Symposium

The Bluefin Futures Symposium is designed to:
Present the latest scientific research and information on Atlantic, Pacific and southern bluefin tunas;
Encourage dialogue among symposium experts and participants; and
Identify goals and solutions that will build a sustainable future for all three species.
Our shared vision is a future with thriving populations of bluefin tunas worldwide. To achieve this, we are inviting experts from around the world to work together to chart the future for bluefin tunas. We'll examine the biological and economic status of bluefin tunas, evaluate needs for further scientific research and sustainable management, explore the impact of aquaculture and farming practices, and work together to achieve a collective vision for long term sustainability of the three bluefin species.
Please click on the Program tab to learn more about the sessions.
Symposium Outcomes
Provide clear information and analysis of the latest bluefin research to scientists, managers and stakeholders, presented in compelling ways that encourage dialogue beyond the traditional single-species approach to science and management;
Identify the status of global bluefin tuna species – Atlantic, Pacific and southern – and share science and management connections and lessons learned about these species and populations in all oceans;
Open new dialogue on cross-cutting issues that face all bluefin tunas, including the latest management tools, the role of aquaculture, bluefin tuna economics and the impacts of climate change;
Facilitate discussion of the science and management actions needed for bluefin tunas in a way that stimulates dialogue about the global nature of both the challenges and potential solutions;
Share the information and outcomes of the symposium to encourage global action to assure a sustainable future for bluefin tunas.
The Tuna Research and Conservation Center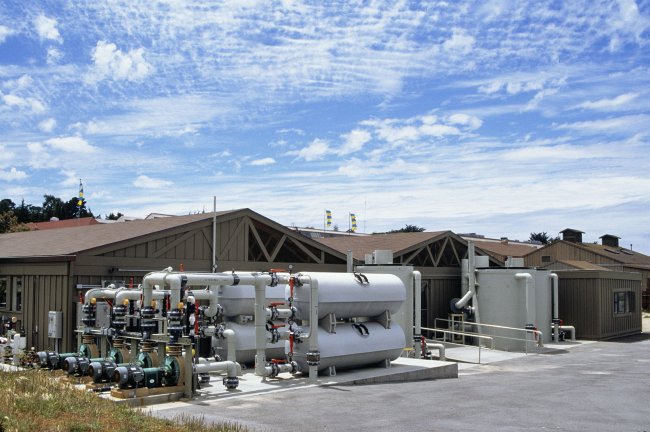 In 1994, the Monterey Bay Aquarium and Stanford University's Hopkins Marine Station collaborated to create the Tuna Research and Conservation Center (TRCC) to advance knowledge and understanding of tunas and other highly migratory marine fishes through research, education and conservation. Over the last 20 years, the TRCC has achieved breakthroughs in understanding the basic biology and physiology of tunas as well as insights into their migrations and population structure across ocean basins from development and deployment of electronic tags. These findings flow from more than two decades of expertise in the safe capture, transport and care of captive tunas, and in tagging and tracking wild fish using electronic data tags implanted in fish in the lab and at sea—techniques we perfected together at the Center. As we look forward to the next 20 years, we hope our research will improve our capacity for achieving sustainability of bluefin tuna populations around the world.